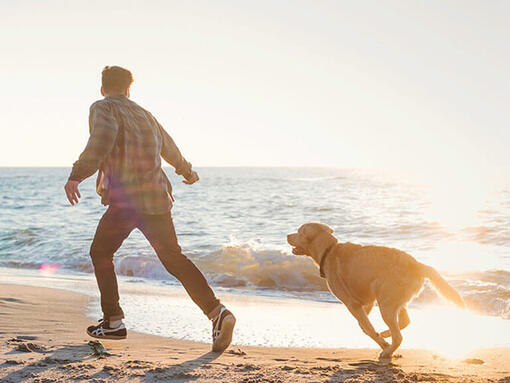 Implement responsible sourcing.
We understand that you care about where our ingredients come from, which is why we're committed to creating sustainable and responsibly sourced pet food.
Our achievement to date
2016: 100% achievement of Responsible Sourcing Audits for 50% of our direct supply base
2017: 87% of our soya goal is achieved
2018: 100% of our soya is traceable

By 2018: 65% of our direct materials are covered by Responsible Sourcing Audits
By 2018: Although the achievement is currently at 43%, we have since challenged our original criteria, making it even more stringent by focusing on the volume of fish sourced.
Our point of view
Whether it's a pet owner, supermarket or vet, everyone wants to know where our ingredients come from and any environmental impacts that their sourcing may have had. Likewise, they want to know what sourcing policies we are putting in place.
At Purina, our approach to responsible sourcing is constantly developing. We're committed to ensuring our suppliers produce high quality raw materials and have made it our mission to create responsibly sourced and sustainable pet food. We are already working with our suppliers on the importance of having good traceability and engaging our suppliers with third party partners to evaluate our full supply chain. For example, we work with organisations such as Proforest and Sustainable Fisheries Partnership to determine how responsible our practices are. This work puts us at the forefront of what Nestlé is doing, as a whole, in responsible sourcing.

On a regular basis, we are not only working with our partner organisations, but our team often meets suppliers and buyers as well as visiting production sites. This gives us a good understanding of how our suppliers operate. While it can be difficult to get out to all our suppliers, as some of our products have a very complex supply chain, we have put in place initiatives such as regular farm assessments to make sure that our supply chain, back to farm level, supports our responsible sourcing program.
Purina's responsible sourcing record is important. That's why we have established long-term sourcing strategies for the materials in our products, allowing us to create sustainable pet food that our consumers and stakeholders can trust.
In the last eighteen months we have completed over 300 farm assessments.
Building on Nestlé CSV
Just as we are committed to improving the lives of pets and the people who love them, our parent company Nestlé, is committed to enhancing quality of life and contributing to a healthier future for individuals and families, our communities and the planet.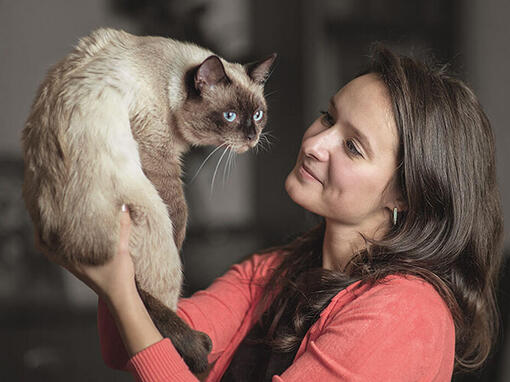 Our impact
Our commitments
We're dedicated to improving the lives of pets and those who love them, which is why we've made 10 commitments to achieve by 2023.