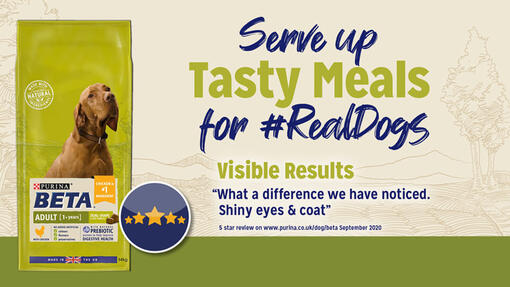 Discover the Purina Beta Dry Dog range
Fuel for Life – from Puppy to Adulthood.
Free the real dog inside!
Being a Real Dog means running, jumping, chasing & living a life unleashed. To do this they need a food like BETA that fuels their enthusiasm for life.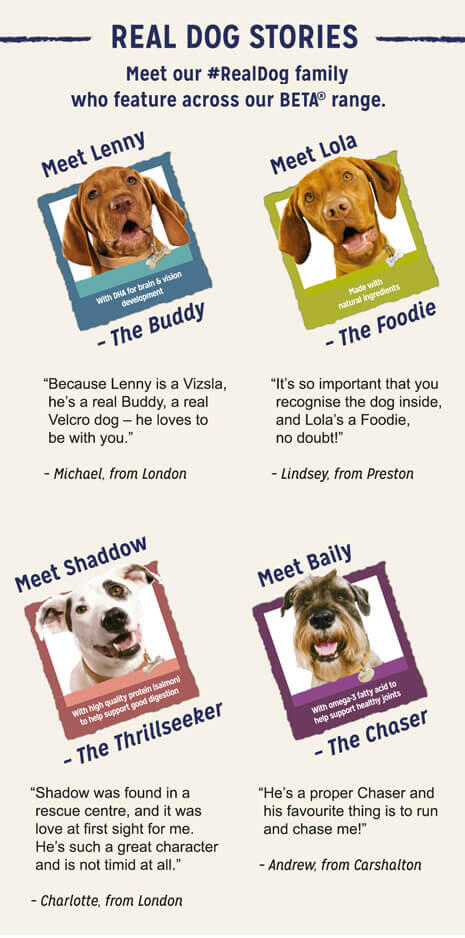 Why people love Beta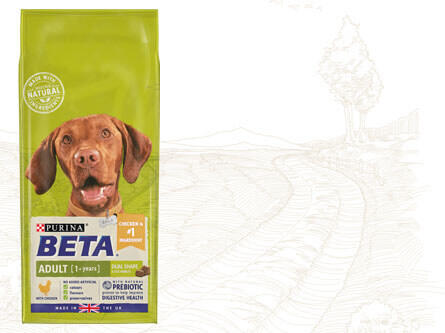 First tried this dog food a few weeks ago after a friend recommended and our labrador loves it. She's a very fast eater (standard lab!) so the kibble sizes really slow her down which is great.
November 2020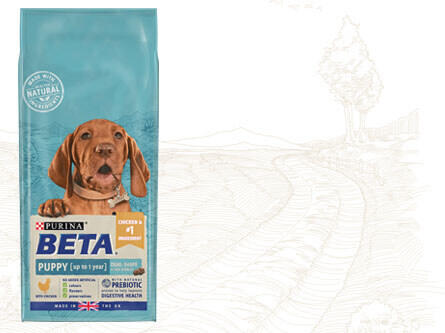 We have just switched over to feeding Buddy Beta & what a difference we have noticed. Shiny eyes & coat! The kibble comes in two different sizes which slows down his chewing & improves digestion. It's natural has a prebiotic to help settle his tummy!
October 2020
Read more from Beta: