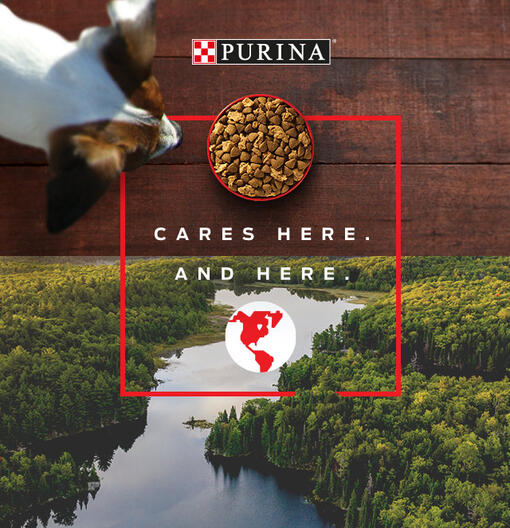 Purina Cares
Nutrition is at the heart of what we do, but it's not all we do. We're committed to doing more of what matters beyond the bowl, for pets, for the people who love them and the planet we share. Discover our initiatives below.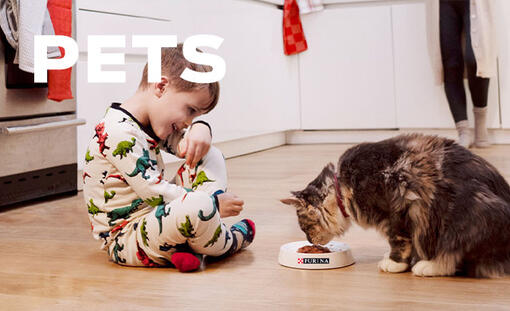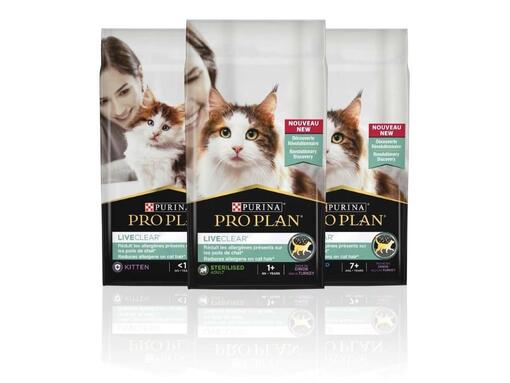 Innovation
We're committed to innovating to improve pet's health. Between 2018 and 2020 we launched 37 innovative products. One of these was Pro Plan Live Clear, the first and only cat food to reduce the allergens found on cat hair and dander.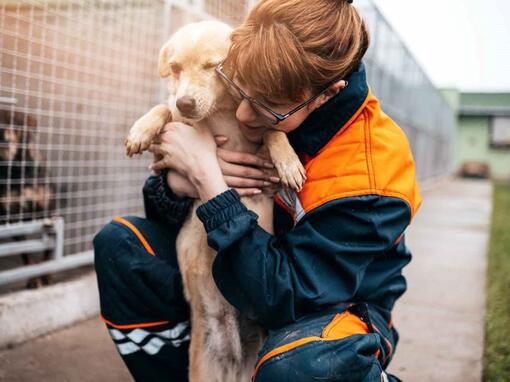 Promoting Pet Adoption
We are committed to promoting pet adoption and working with our partners across Europe to help find loving homes for pets. 98,731 pets in total were re-homed by our partner organisations over 2019-2020. Pet food donations for our partners are also an important part of our support and this became even more critical during the pandemic when funding to shelters was affected and we donated over 3 million meals to shelters and pet food organisations accross Europe, The Middle East and North Africa.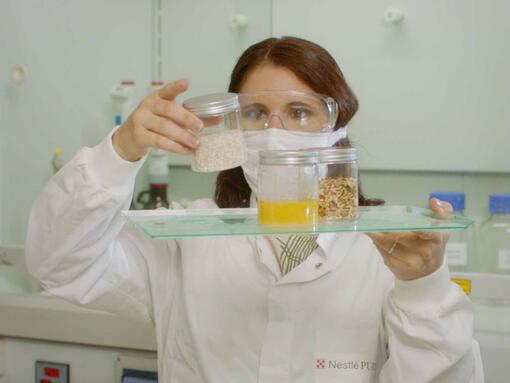 Our Ingredients and Quality Assurance
We believe in being transparent about what's in our pet food and how it's made and aim to provide accessible and easy to understand information. We have our Your Questions Matter guide to help answer the most frequent questions about our pet food, manufacturing process and quality checks, and you can find out the purpose of our ingredients through our Every Ingredient Has A Purpose site.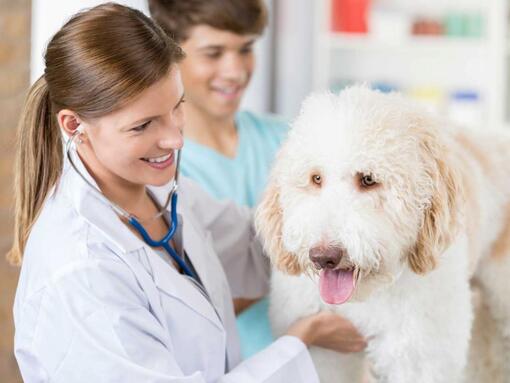 Tackling Pet Obesity
Our top 10 markets across Europe will be supporting prevention partnerships and programmes to help reduce the risk of pet obesity.
In 2017, we launched ""Healthy Love"", a programme designed to help equip vets with the right information to have conversations with pet owners about maintaining a healthy weight for their pet.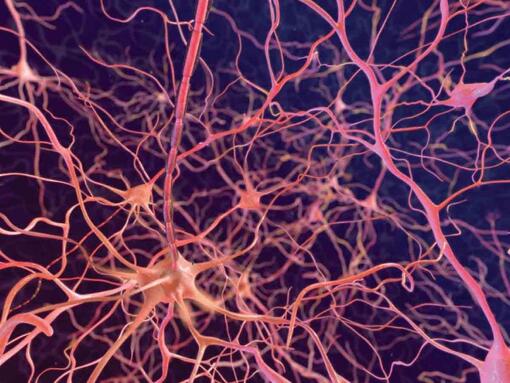 Purina Institute
The Purina Institute is a global professional organization that serves as the voice of Purina's science. Purina has been a pioneer in the science of pet health, leading to breakthroughs that have redefined the industry's understanding of pet nutrition. The Purina Institute represents a globally diverse team of more than 500 scientists and pet care experts at Purina, working across an extensive network of 8 R&D facilities. The Purina Institute will lead as a champion of breakthrough science and the powerful role nutrition has on pets' lives.
Because we believe science is more powerful when it is shared, for further information visit to PurinaInstitute.com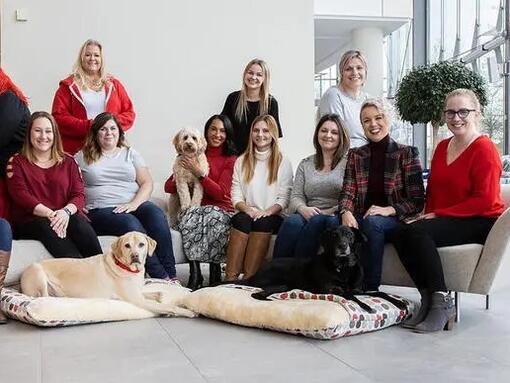 Our Consumer Engagement Services
At Purina, the PetCare Team is a group of vet nurses, behavioural specialists, and nutritional experts but most importantly, we're all pet lovers too. We don't just talk to consumers about Purina products; pet owners call us with problems and queries about their pets too, whether it's how much to feed a new puppy or what to do about a nervous cat. We feel the same way about pets as owners do; their wellbeing and happiness, is our wellbeing and happiness.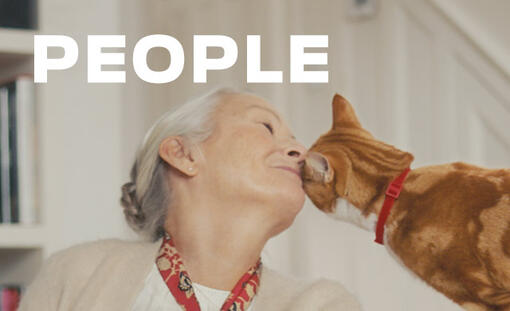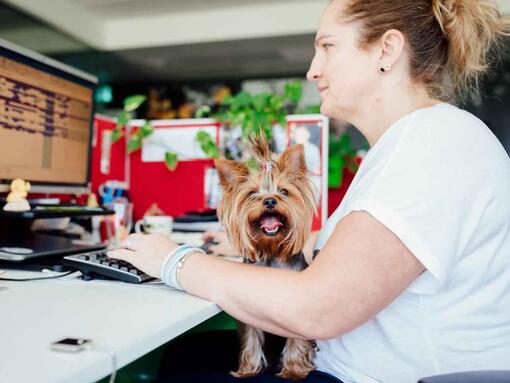 Pets At Work
We believe people and pets are better together. That's why we launched our Pets at Work scheme which has now helped more than 200 companies become dog friendly. Find out how you can help your workplace become pet friendly.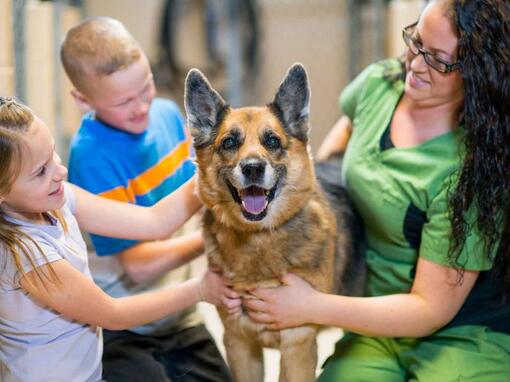 Responsible Pet Ownership
Children are the next generation of pet owners and it's important that they recognise the benefits of pets and understand how to care for and nurture them. Across Europe we have had many countries running successful responsible pet ownership programmes for many years.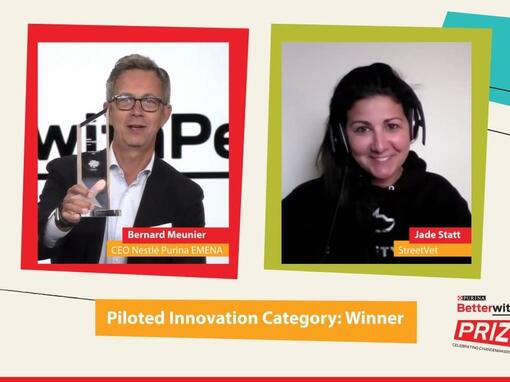 Better With Pets Prize
We believe there's a magic and a strength in the pet-human bond that we think has the potential to be a positive force for change within society. We want to help support those who believe as we do. For that reason, in 2018 we partnered with Ashoka, who are pioneers in the field of social entrepreneurship, to launch the Purina BetterwithPets Prize.
The BetterwithPets Prize, valued at 120.000 CHF, is a search to support social innovators that focus on harnessing the power of the pet-human bond for the health and wellbeing of society, across Europe.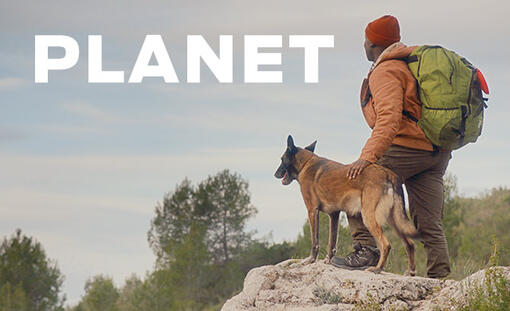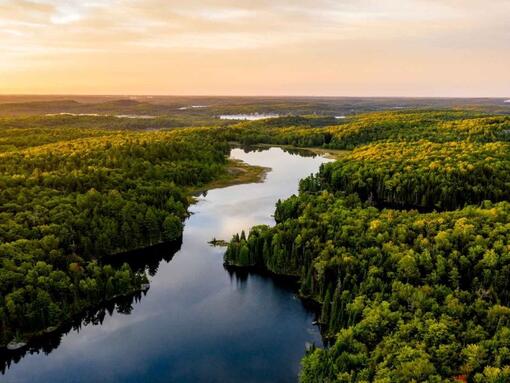 Our Journey to Reduce Greenhouse Gas Emissions
We're working to reduce our greenhouse gas emissions inside the value chain. Achieving reduced emissions will involve significant changes that will transform our business. Going forward we will focus on four key areas for accelerated action: transforming our product portfolio, evolving our packaging, driving efficient manufacturing and logistics, and moving towards regenerative agriculture practices which can help reduce carbon emissions. You can read more on these areas and other initiatives below.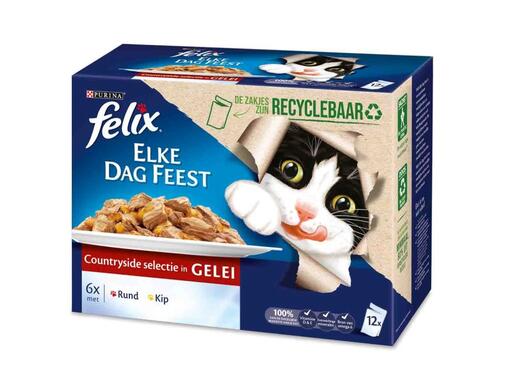 Working Towards A Waste-free Future
Going forward we will focus on reducing single-use packaging and making sure the plastics we do use are recyclable or reusable. We have committed that by 2025, 100% of our packaging will be reusable or recyclable and to reduce the use of virgin plastics by 30% during the same time period, both of which can help reduce green house gas emissions. We know that our packaging is critical to ensuring the quality and saftey of the petfood we produce, and this will always be paramount. But we are working hard to maintain the functionality of our packaging whilst reducing it's climate impact on the planet. We are working in partnership with suppliers to create new, less complex packaging materials that are easier to recycle. For example, we trialed the first recyclable flexible plastic packaging for wet petfood in the Netherlands. We are also exploring alternative solutions such as a scheme including refillable dispensers in Switzerland.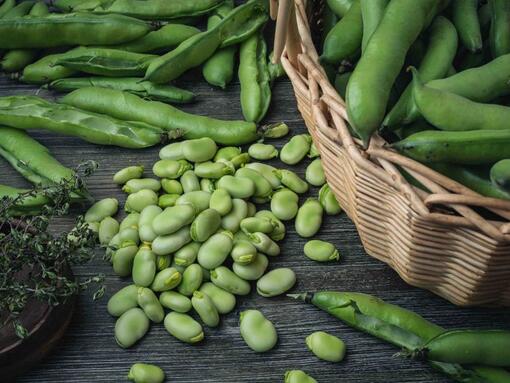 Transforming Our Product Portfolio
Whilst purchase behaviours are evolving, primary expectations of consumers are remaining unchanged. They want Purina to deliver best in class products for their pets ensuring health, care, taste and enjoyment. Continuing to deliver on those expectations whilst reducing the climate impact is at the core of our work. Together with experts, we have carefully quantified the greenhouse gas emission of each of our brands. Thanks to this assessment, we now know where we need to take actions. More than 2/3 of our impact comes from our ingredients, how they are produced, processed, and where they come from. That's where we will take action in the coming years, reinventing and revisiting our recipes to continue providing best in class nutrition whilst making better use and choices of resources. As an example, 99% of the soya we use is now responsibly sourced and traceable. We are also helping cereal farmers to transition to Regenerative Agriculture and are partnering with fishers to enhance fishing practices. Everyday we are also exploring new sources of proteins like, for example, fava beans or insects to rebalance animal and vegetable proteins and all the while continuing to deliver nutritious products.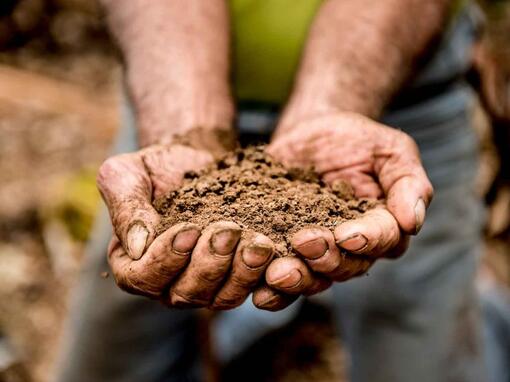 Regenerative Agriculture
We are starting our journey to move towards regenerative agriculture by engaging and working in partnership with our suppliers and farmers to transition the way they grow some of our cereal ingredients used in our pet food. Currently we are focused on wheat, and plan to include corn and barley in the near future.

Regenerative agriculture is a holistic farming approach that aims to conserve and restore farmland soil and its ecosystem. Regenerative agriculture is focused on improving soil health and soil fertility and has multiple benefits. These benefits include capturing carbon dioxide from the atmosphere and sequestering it as carbon in soils and plant biomass. This enables reduced carbon emissions and helps improve farmland resilience to climate change.

We are currently partnering with Sols Vivants program in France and LENs in the UK. Within both these programs, we are in the process of engaging and training farmers to deploy regenerative agriculture practices in 2022. In Sols Vivants, we also measure soil health to be able to track the future benefits to soil. Finally, we are working to further deploy regenerative agriculture practices to more suppliers, farmers, countries and landscapes.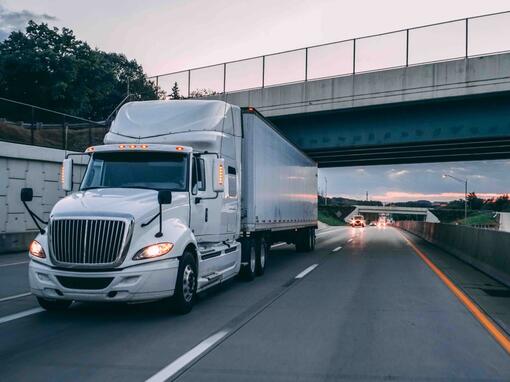 Driving Efficient Manufacturing and Logistics
We're reducing the impact of our operations through actions including reducing waste to landfill for our factories to zero, and assessing opportunities with our suppliers to use technology which can help reduce our green house gas emissions. For example we exploring methods to convert gas to electricity using heat pump technology. We're also building a leaner logistics network through increasing load fill and increased direct deliveries to help reduce kilometres travelled across our European transportation network. Other efficiencies include using technology to fill vehicles and plan journeys more efficiently, shifting to lower emission routes like rail and shipping. We have joined the European Clean Truck Alliance, through Nestlé, who are working on reducing the climate impact of truck transportation in Europe.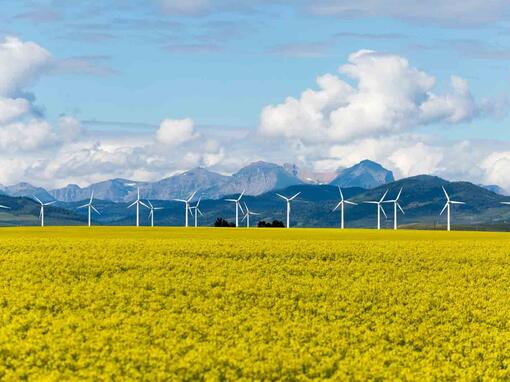 Renewable Electricity
At Purina, all our European factories are already purchasing 100% renewable electricity.
Renewable electricity can be created through a variety of sources, including wind power, solar power, and hydropower. Our Purina factories are purchasing renewable electricity through a variety of means: For example, in Germany and the UK most of the factory´s electricity is purchased through wind farms, whereas in Hungary we purchase the renewable electricity from various sources.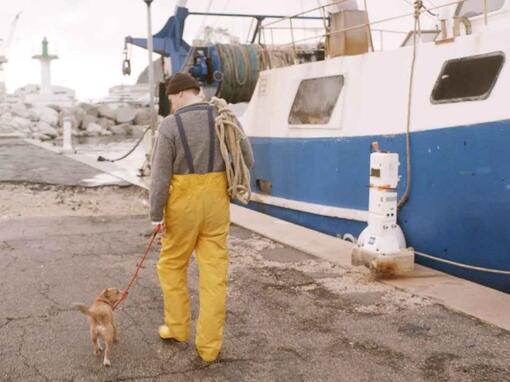 Responsible Sourcing
We are working towards 100% of our seafood ingredients being responsibly sourced. We understand pet owners and retailers want to know where and how the pet food they buy is sourced and we take responsibility to make sure that our suppliers understand our purpose and values, and require them to comply with our Responsible Sourcing Standard. We are also engaging our suppliers with third party partners to evaluate our full supply chain. At Purina, our approach to responsible sourcing is constantly developing and we work with certification bodies, suppliers and NGOs to implement responsible sourcing.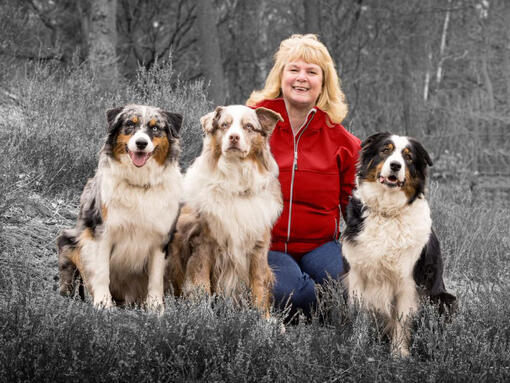 Our Commitments
We're dedicated to improving the lives of pets and those who love them, which is why we've made 10 commitments to achieve by 2023.