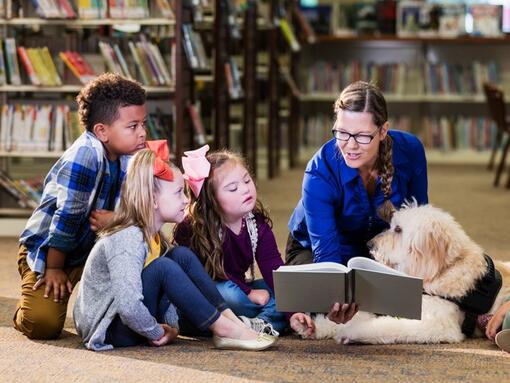 PETS
PROMOTE RESPONSIBLE PET OWNERSHIP PROGRAMMES
OUR COMMITMENT
Why it´s important
Becoming a pet parent is a rewarding experience that can bring great joy, as well as health and well-being benefits. We also understand that owning a pet can be a huge responsibility and knowing what is best for them isn't always easy. We want to empower pet parents by providing accurate, expert information and advice. And, as children are the next generation of pet owners, we believe it is important for them to also learn how to interact with and appreciate the special needs of pets.
Therefore, we will provide digital tools and fund initiatives such as the Zigzag Puppy Coach App which empowers new puppy owners to teach critical life skills by providing a personalised training plan based on breed and age. We will also continue to work with our expert partners in children's education to deliver programmes that help children better understand pet behaviour as well as how to care for a pet.
OUR POINT OF VIEW
At Purina, we believe that when people and pets bond, life becomes richer.

We also know that responsible pet ownership brings benefits not just for pets and their owners, but also for our society as a whole. That's why we want to support as many people as possible to learn more about pets.
Having the experience of being with pets can bring us joy and love. It´s important we meet the needs of pets to ensure they feel happy, safe and loved. 
Building on Nestlé CSV
Just as we are committed to improving the lives of pets and the people who love them, our parent company Nestlé, is committed to enhancing quality of life and contributing to a healthier future for individuals and families, our communities and the planet.
Existing programmes
Across Europe we've run successful responsible pet ownership programmes for many years. In Portugal, for example, we have a partnership with KidZania, an indoor city, certified by the Ministry of Education, where kids can play at being grown-ups. We created and opened the doors to the first Purina Pet School Vet Clinic, which simulates a visit to the vet and helps children learn how to take care of and behave around cats and dogs. We also distributed our Pet School Materials to all the schools that organised visits to KidZania. The Clinic hosted more than 8,500 kids in its first 3 months of opening.