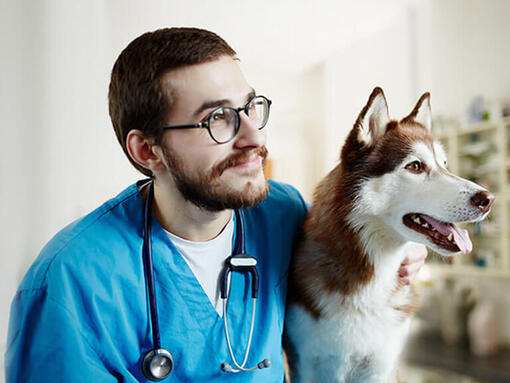 PETS
INNOVATE PET NUTRITION AND SOURCE INGREDIENTS THROUGH REGENERATIVE PRACTICES
OUR GOALS
By 2024, we will launch 20 new products improving the health and well-being of pets (Baseline 2021)
By 2025, 20% of cereals & vegetables proteins will be sourced from regenerative agriculture methods moving to 50% by 2030.
By 2030, we will only use fish sourced through responsible practices (wild caught & aquaculture)
OUR ACHIEVEMENT TO DATE
Why it's important
Purina was founded on a promise of high quality nutrition, proven science and innovation which can help improve pets' health and wellbeing. While nutrition will always be at our heart, considering the ingredients we are using and how we source them will be a focus area for us. We recognise our responsibility to ensure we continue to deliver quality nutrition whilst reducing our climate impact.
Therefore, we will continue to closely monitor the number of our new products designed to improve the health and well-being of pets.
We will also track how much of our ingredients come from regenerative agriculture and responsible sourcing practices.
OUR POINT OF VIEW: PURINA, RESEARCH, AND NUTRITION
We are a company of pet owners and pet lovers, from our scientists and nutritionists to our marketing and sales people. We are dedicated to understanding pets' nutritional, behavioural and social needs. We are focused on doing everything we can to keep them healthy and happy.

We fundamentally believe that scientifically proven, good quality nutrition is essential to pets' wellbeing. That is why, since the start of the company and through all our activities, we've kept true to our promise of high quality nutrition, proven science and results. At Purina, nutrition takes centre stage.
However, we also recognise that our pet food is at the heart of helping to reduce Purina´s environmental footprint. Our commitment to regenerative agriculture practices for our cereals and vegetable proteins strive to reverse the downward trend in soil health and help reduce Purina´s overall carbon emissions.
Working in collaboration with respected partners and veterinary leaders worldwide as well as our responsible sourcing experts, we are excited by the prospect of driving innovation that creates important advances in pet health and wellbeing and can help reduce our climate impact. We know that we cannot achieve our goals alone.
Building on Nestlé CSV
Just as we are committed to improving the lives of pets and the people who love them, our parent company Nestlé is committed to enhancing quality of life and contributing to a healthier future for individuals and families, our communities and the planet.
Regenerative Agriculture: What is it?
Regenerative agriculture is an approach to farming that aims to improve soil health and soil fertility – as well as protecting water resources and biodiversity. Restoring soil health helps draw down and capture increased levels of carbon in soils and plant biomass. Healthier soils are also more resilient to the impacts of climate change and can increase yields, helping improve farmers' livelihoods.
OUR NESTLÉ RESPONSIBLE SOURCING STANDARD
Our Nestlé Responsible Sourcing Standard defines the way we source through care and respect for individuals, communities and the planet. It describes the requirements and ways of working that we apply together with our upstream supply chain third parties to ensure sustainable long-term supply and to reach the ambition to continually reduce our impact on the planet's resources.
Ultimately we are striving to support and contribute to a shared value, have a beneficial impact for people and communities and the planet and work toward continuous improvement to achieve the standard requirements. Our standard goes above and beyond the industry norm and is grounded in 5 key principals.
- We source with care and respect for the planet, people and oceans.
- Suppliers apply good labour standards and care for their workforce, preserve natural resources and conduct business in an ethical way.
- Intermediaries (organisations who act as middlemen between parties for negotiations deals and other) operate with the same principles of value, and respect
- Origins, farmers and fishers, continuously improve their ways of working.
- Supply Chain Tiers work in compliance with applicable regulations, continuously monitor, disclose, and improve against the Standard